Disclosure: I am an independent blogger and the reviews are done based on my own opinions. My posts may contain affiliate links. You won't pay a single cent more if you buy something through one of those links. But I'll get a small commission, which helps keep the lights on. Click here to read the full disclosure policy. Thanks!
Raise your hand if you are you a WordPress Designer or Developer! Choosing the Theme to work on for web design project was very much time-consuming in the past until the appearance of page builders such as WPBakery, Elementor, Beaver, Visual Composer etc.
And honestly, I'm tired of the search for a suitable Theme and crack my head figuring out how it works. I will love to stick to 1 powerful theme for all projects if possible.
Several results appear in the google search; multipurpose and light weighted for my upcoming projects. The top 3 that appeared the most are:
1. Astra Theme, US$59 per year, unlimited websites.
*I purchased the lifetime Agency Bundle directly from their website.
2. Neve Theme, offer US$59 (US$118) per year, unlimited websites for Business plan.
*I purchased the lifetime Business Plan from Appsumo.
3. OceanWP Theme (I'm skipping this because it's too pricey.)
I purchased both Astra and Neve to try them out for a single project. And both are impressive for its pro modules and compatibility with Elementor, but it didn't take long for me to decide on sticking with former one.
Why?
Neve is missing out a number of essential design elements for Woocomerce, and header, footer settings. the alignment for responsive menu isn't intuitive as it claims too. On top of that, Astra provides more design options with its Elementor add-on – Ultimate Addons For Elementor and premium starter templates. Continue reading for more details:
1. Cart Icon Option
There's no way to change the look of the entire shopping cart in Neve at the moment. Astra offers:
6 cart icons to choose from
customize cart menu buttons: colors, button radius
toggle display of cart total quantity & value
2. Display Out of Stock Status
It's important to clearly state that your product is sold out in the product listing and description. And this is not available in Neve Theme.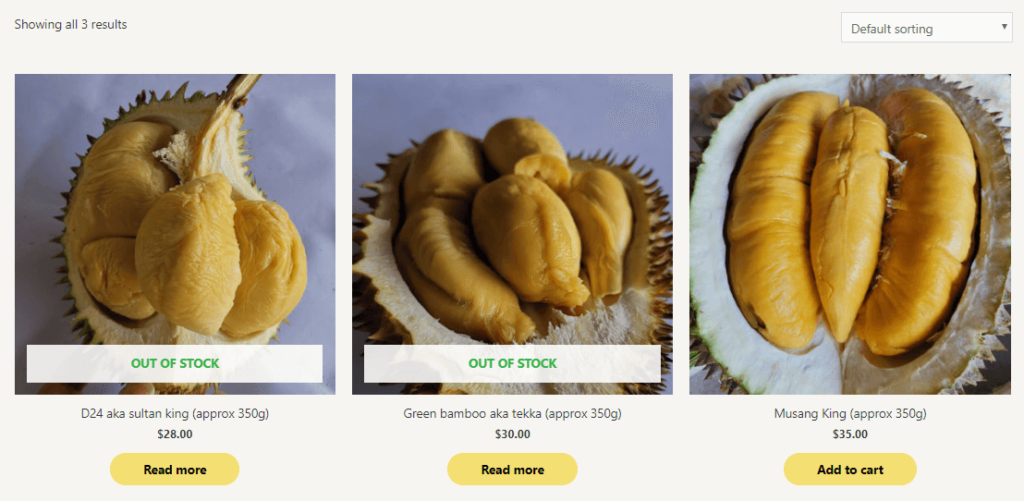 3. Custom Layout
I was blown away by this feature while reading Astra's documentation. Typical themes limit the design to 3~5 pre-set headers and footers layout via widgets and customizer. Hence you may notice most websites contains a footer with 2~5 columns and plain background.
Astra not only offers similar options in the customizer, their Custom Layout feature also allows designers to fully customize the website's navigation with code editor and page builder! It overwrites the header and/or footer settings. No coding, no additional plugin, no limitations!
What can I do with it?
All in all with the combination of functions available, designer can use this function to create a very personalized user experience for different devices and users type. 
They are also very useful if you wish to present different navigation layout to client on different page. Here's a breakdown of the key functions in Custom Layout:
1. Custom Header and Footer
As stated earlier, you can design it with your favorite page builder.
2. Custom 404 page
This is something that I've not tried out so far. But at least I know where to change the default 404 page included in the Theme. Lol
3. Custom Layout – Hooks
This function allows you to inject custom code or content into various action hooks easily. Apparently it can be used for Pop Ups, so far I've been using this function for injecting sticky side bar coding. The only limit is your creativity + coding skills! (•̀o•́)ง
The following an example of what i made for my client, a sticky "Download" button with modal popup overlay.
4. Responsive sticky and shrink effect
Stick on features works great together with it's display conditions. You can specifically stick on Desktop/Mobile devices only or both. For example, sticky contact menu that only appears on mobile devices. But it's not perfect as I can't separate tablet and mobile view from the "mobile" setting.
5. Display Conditions
This function allow you to set different look for:
a. Entire / selected page with exclusion rule.
You can easily enable / disable the layout on multiple pages by using their drop down functions. All the common options are available by default, a search function is available to look for specific post/page. Hats off to the developer for creating such thorough feature!
b. User Type
I think this function is very useful for subscription type websites. I've not tested this function so far and I wonder if it works with other membership plugin. Will update on this if I ever met a client who have such request.
Doesn't Neve has Custom Layout too?
Yes,
Neve
does have similar features, the differences are:
1. No Stick On function
Personally this is the deal breaker for conditional display option. But this can be resolved by injecting CSS code.
2. Display Conditions
Neve actually did a better job on this. The interface is very different from Astra, and with more options.
a. User – you can select individual user.
b. Post Author – this is good for news page with multiple authors. E.g. Header for short introduction, footer for signature or related post.
4. Elementor Addons
Neve provide the Addons as a built-in module, whilst Astra bundled Ultimate Addons For Elementor plugin in its Mini Agency Plan which provide 31 design widgets for Elementor page builder. The difference is obvious isn't it?
5. Starter Templates
Both themes offer several sets of design templates to speed up the design progress. 
If you're looking for trendy design or inspirations, I will strongly recommend Astra Theme. Their starter site has more variation in terms of style and the development team really put in alot of hard work to create beautiful, functional templates. 
In fact I learnt alot from the templates by understand how each of their sections are created. 
With over 100+ templates and constantly adding more,  Astra also neatly organized everything with a search function. You can sort them by:
a. Page Builder – Elementor, Beaver Builder, Gutenberg or Brizy
b. Category – Blog, Business, Ecommerce or others
c. A search function to look for the design via keywords
Importing template is a breeze with Astra Theme too! You have the option to import the entire page or individual page, with the option to delete previously imported page before confirmation.
WOW, I try not to import demo site in the past because it can be quite tedious to remove the imported content from other themes.
Neve offers very generic design templates that is rather common or easy to make, it's usable if you're looking for a plain, minimalist design. Downside is it only have the option to import the entire website, no option is given to delete previously imported content. 
Finally this review has come to an end! So happy that I picked up time to finish this, hope the information helps you in deciding which Theme to go for. 
You can purchase Astra Theme by clicking the image link below: